Digital illustration for a charity – one that's particularly close to my heart? LET'S DO THIS!
… Was my response when I was approached by Health in Mind back in March.
They wanted me to create some artwork for their 40th birthday party at the Royal Edinburgh Botanic Gardens, as well as to illustrate the book cover and maybe even some scenes for their poetry collection.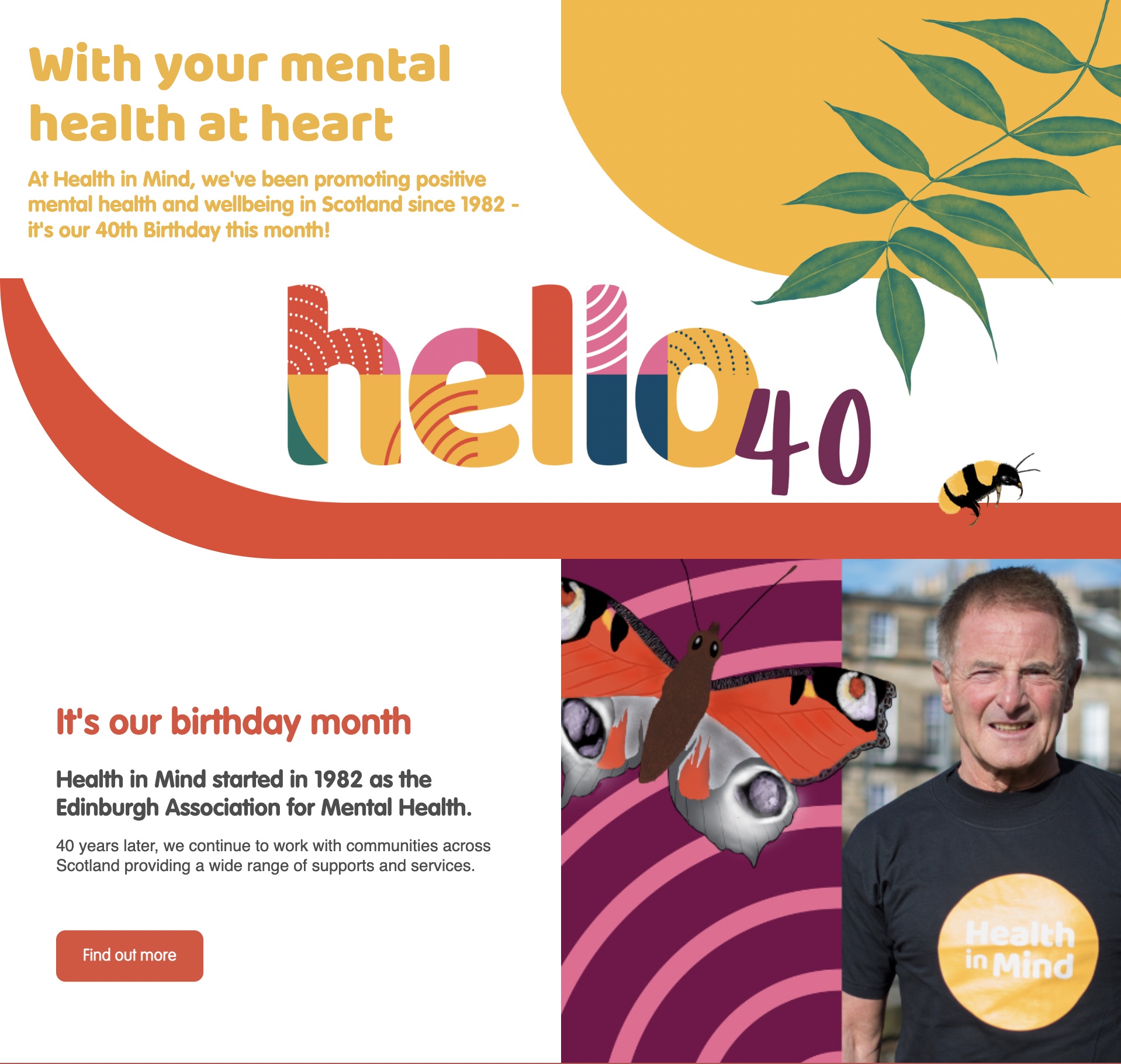 As a relatively new artist, this was a no-brainer. Health in Mind does some great work, and mental health has personally touched upon me and my family, so I know how important the support they give is.
Having never done any digital illustration for a charity before, I really wanted to take my cues from Health in Mind.
The first step was an interview with Alana Genge to discuss requirements, timescales, and the general feel of the project.
What Health in Mind wanted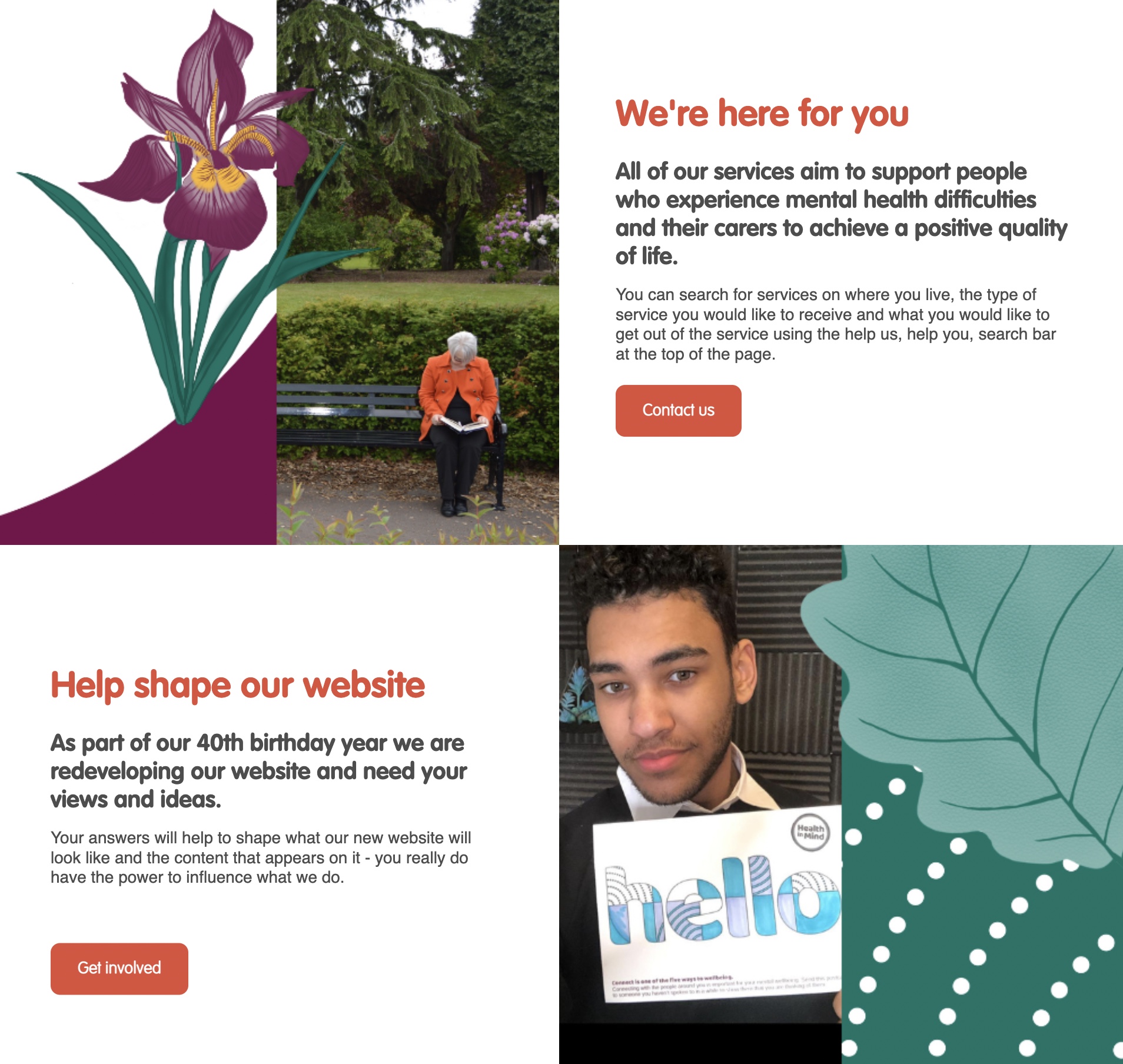 Health in Mind wanted to focus on the theme of nature, and noticing what's around you – perfect for a 40th birthday party at the Botanic Gardens!
All in all, they wanted artwork for their 40th birthday invite, pamphlet (to be given out in a goodie bag at the event), and the cover and illustrations for their poetry collection book, to be released later this year.
It was a meaty project, and just what I needed to really get my teeth into Apple Procreate!
I knew I had a few months to complete the work, but I wanted to get started straight away, so that's just what I did…
My process for creating the work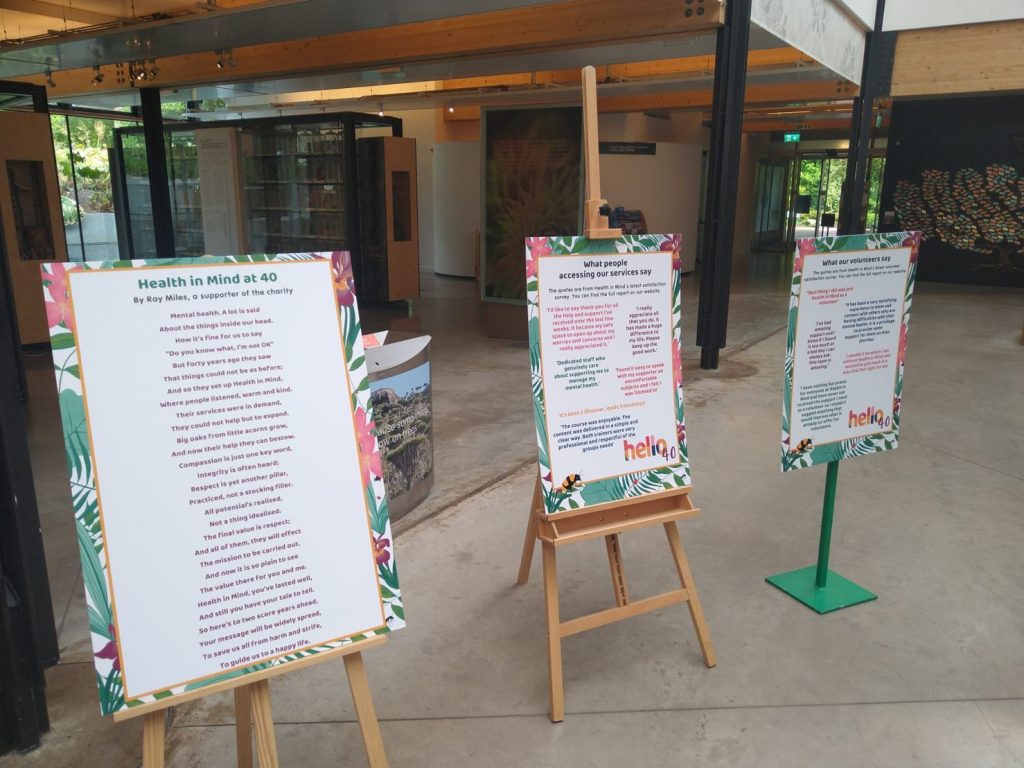 My process for creating the artwork is maybe a little different from other artists, in that I wanted to create each and every element separately. This meant the charity would have lots of different digital assets they could use again and again.
This included various plants, insects, animals, people and objects – such as the trusty old Edinburgh bin! I especially loved injecting personality into the people and animals.
I had a lot of fun creating all of the illustrations for this project – it didn't really feel like work at all. Although limited by budget, I didn't let that stop me, and I admit I may have gotten a little carried away.
Throughout the process, I would add digital elements to the files in Google, and regularly update Alana on my progress.
The results
Health in Mind were really happy with the assets I'd created, and I even got a special mention at the birthday party. My artist bio will be included in the book going out later this year, which I can't wait to see.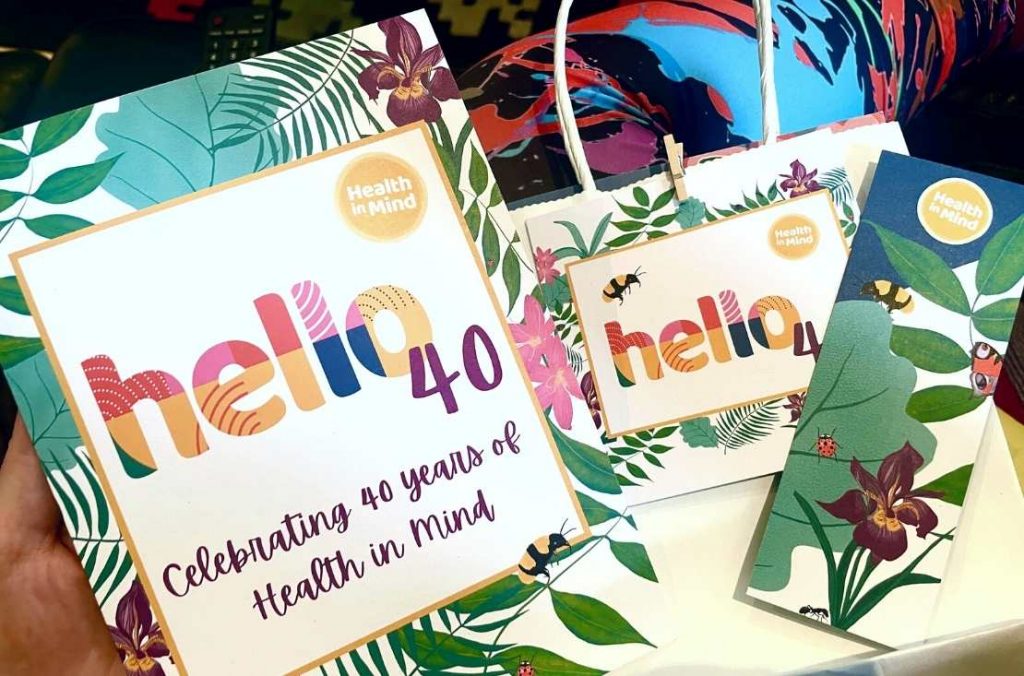 What I find really amazing about this project is just going onto the Health in Mind website, or social media pages, and seeing my work so prominently displayed.
It's a really pleasant feeling knowing that so many people are seeing my work, and that, at the end of the day, it's making people smile.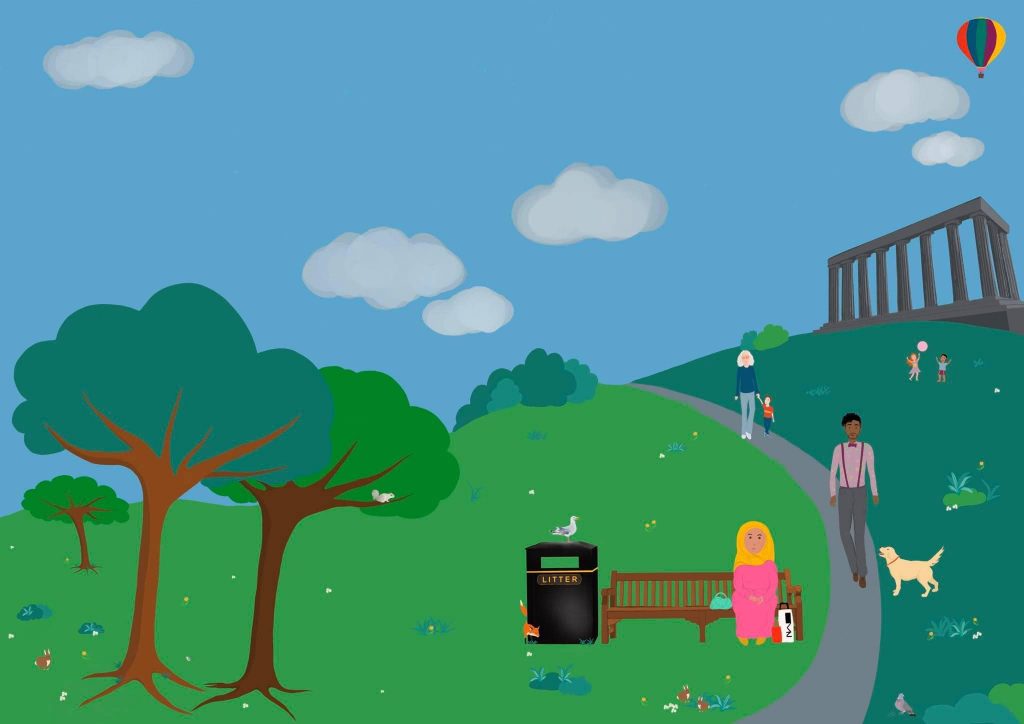 One last thing…
If you like the way I work, the cut of my jib, or even just my dress sense… AND you need some form of digital illustration (or traditional artwork) for your project, home or business, get in touch today.
I work with Apple Procreate and Adobe Illustrator, along with oils, acrylics, pen and ink, and collage/print.
I'm always happy to talk through your project, advise on anything you're unsure of, and see if I'm a good fit for your project. And if I can't help, I might still be able to point you in the direction of someone who can!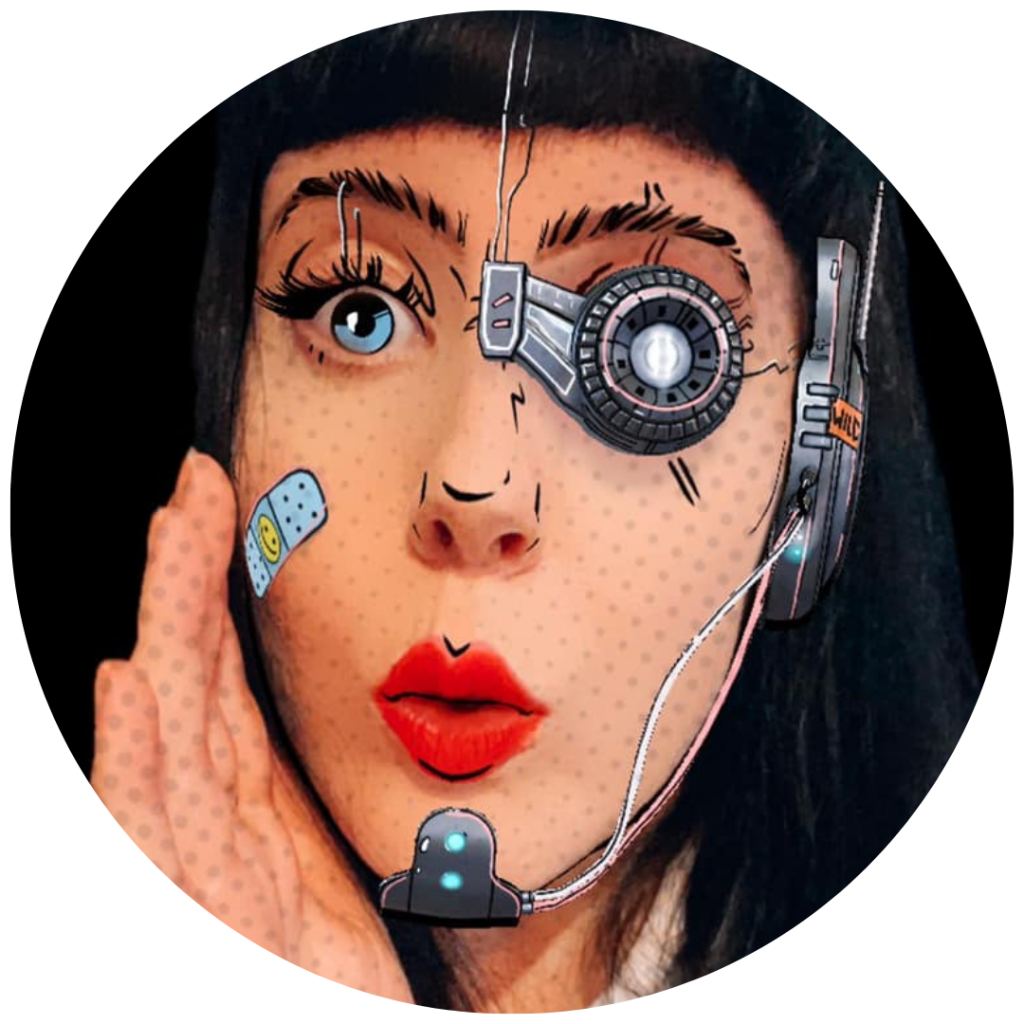 Bronwen Winter Phoenix
Artist & Illustrator